Your trusted partner in trade & finance
Relocate your business partially to Bulgaria
Enjoy one of the lowest tax rates in Europe
Contact us and make an appointment - we will analyze all the legal & commercial aspects of your business sector
Discover possible tax savings solutions and we will assist you in implementing tailored solutions
Take advantage of legal and organizational frameworks that guarantee the lowest possible level of taxation
Ask for a free simulation of your potential savings
StarTrade is a trading platform, affiliated with the Swiss group Beratungs-& Orga-Control AG, which represents a vast network of skills with extensive international coverage and nearly 40 years of experience in the fields of finance and international trade.
Based in Sofia, Bulgaria, StarTrade assists individuals and companies of all sizes and in all sectors located in the EU to relocate part of their business to Bulgaria in order to obtain tax savings.
To do this, we help clients who want to import  or export from Bulgaria by looking for a local supplier, subcontractors or a qualified workforce at a lower cost.
Affiliated with the BOC Group, StarTrade continues the Swiss tradition of providing high quality services in order to develop the most appropriate solutions for any business sector.
Thanks to our geographical position, our partners around the world and our ability to communicate with our clients in many foreign languages, we combine our local expertise with international experience to achieve your goals.
Return on your investment
Our fees are not an expense, but rather an investment. We will provide you with a calculation of your estimated annual savings, in order to show you exactly the soundness of your decision. We also offer you a follow-up of the state of your business in real time.
Why choose us? We are committed to helping you increase your profits by reducing, in particular, your operating costs and your tax bill.
Bulgaria is one of the most attractive business destinations in Europe thanks to:
• One оf the lowest tax rate in Europe
Corporate Income tax (fixed single rate) – 10%.
Personal Income Tax (fixed single rate) – 10%.
International agreements to avoid double taxation: Bulgaria has signed tax treaties with more than 70 countries.
• Low-cost investment
Minimum capital required for the creation of a new company, only 1 EUR
Low rental costs
Highly qualified and multilingual workforce, at low cost
• Political & macroeconomic stability
Member of the EU, NATO and WTO
Local currency Bulgarian Lev (BGN) is linked to the Euro (€) (EUR) (1EUR=1.95583 BGN) since 1998.
Our services will help you carry out your project from A to Z and to realise, smoothly, the partial relocation of your business.
Do not hesitate to contact us for a specific service, even if the desired service does not appear on our site.
Cost-effective project management
Despite your efforts to increase your profits, are you unable to achieve satisfactory results?
We are here to optimise your situation.
Our primary aim is to establish legal and organizational structures that minimize financial burden. We constantly monitor the evolution of tax legislation and tax administration trends in all sectors (corporate taxes, indirect taxes, withholding taxes, customs duties and dividend taxation). This empowers us to recommend the most suitable and appealing strategies for cost-effective project management.
Creation of a company in Bulgaria

Would you like to invest in а new market? Benefit from an advantageous tax system?
No need to create an offshore company, rather create a nearshore company in Bulgaria, a member country of the European Union, with low taxation.
You will thus avoid all the handicaps related to  off-shore companies.
StarTrade Ltd can consult and assist you throughout the process of company set-up in Bulgaria.
We ensure the realisation of the entire incorporation process:
Preparation of all the necessary documents in 2 languages
Payment of all governmental fees
Registration in the Bulgarian Register of Trade and Companies
Opening of a bank account with the minimum capital required by the law of 2 BGN (the equivalent of 1 EUR)
Obtaining an intra-community VAT number
We also manage projects (from A to Z) throughout the European Union.
Our mission does not end once your company is created. We can help you with:
Corporate administration
Accounting
Audit
Taking of mandates in the administration of companies in the EU
• Intra-Community workers
Posting of employees from Bulgaria to EU/EEA/Switzerland.
You now benefit from EU law with Directive 96/71 / EC of the European Parliament and the Council of 16 December 1996 concerning the posting of workers within the framework of providing services and you will thus be able to reduce even more your operational expenses.
• Investment in real estate
Complete your real estate project in Bulgaria. We will accompany you in the research, purchase and subsequent management of the property acquired. Benefit from a favourable economic climate, low construction costs and a qualified workforce.
Keep an eye on your finances.
National and international markets are just a click away via our E-Trade Manager. This tool facilitates the handling of your affairs at an international level. You can monitor all your business operations anywhere, anytime.
The advantages of E-Trade Manager, in a nutshell:
Easy to use: no need to install or update software
Possibility of contacting us, if you need help or advice via messaging
Secure and confidential
Optimises the business process related to cross-border trade
Ecological: elimination of all "paper" media
Facilitates the tracking of transactions
Regular updating of the data by our team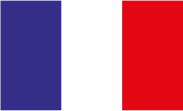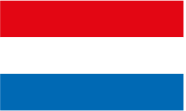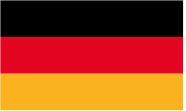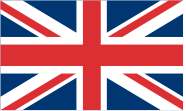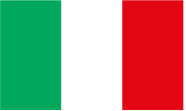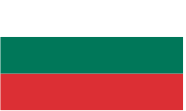 For any information, contact us by telephone or e-mail using the form below.
The company plans to open a service center in READ MORE